---
---
Therefore, as an Apostolic people, we are not built upon the doctrines and traditions of men, but upon the revelatory knowledge of the Son of God, [Romans 16:25-26, Ephesians 3:3-5].

​The vision of the ministry depends on the relationship of the apostles with Jesus. The foundation of the ministry rests on the unity that exists between Jesus and the apostles and their relationship develops together with the relationship between the church and Jesus. As the relationship between the Church and Jesus Christ grows, the Supernatural dimensions, the Portals and the Glory realm become more discernible and accessible to us.
The Commander-in-chief of the ministry is the Holy Spirit, therefore, we invite you to come and experience God's glory as He confirms His Word by signs and wonders.
---
CLICK HERE -FOR FURTHER KNOWLEDGE ON THE APOSTOLIC
---
---
Powered by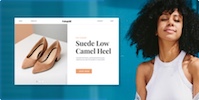 Create your own unique website with customizable templates.